Clinical Features
The word Acro stands for peripheral parts and megaly means enlarged. Peripheral parts get enlarged giving rise to this facial appearance. Same happens with hands and feet.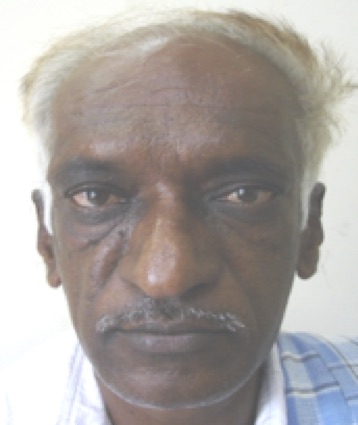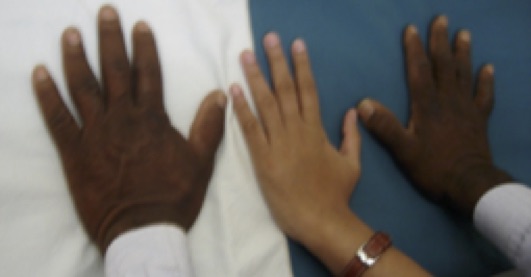 | Symptoms | Signs |
| --- | --- |
| Increased sweating | Enlarged hands / feet |
| Headaches | Enlarged jaw (prognathism) and tongue |
| Tiredness, lethargy | Thickening of the skin, skin tags |
| Joint pains | Excessive sweating |
| Change in ring or shoe size | Limited joint mobility & pain |
| Weight gain | Hair, excessive on females |
Treatment of Acromegaly
Surgery of the Pituitary tumour is the treatment of choice, some cases do respond partially with Bromocriptine. There is a medicine available last few years called Somatostatin has good success, usually given once a month, but this is very costly treatment.
Sometimes we do recommend this treatment if after surgery Growth Hormone level does not come down. Radiation also give if residual tumour is left after surgery.