There are several ways to monitor blood glucose like pricking your finger by Glucometer. We have now system available that can record 3 days continuous blood sugar, it does automatically, you need to download and print out the sugar profile. Also available another system which can check up to 14 days.
What is Continuous Glucose Monitoring?
Continuous glucose monitoring is a device that provides glucose readings throughout the day and night allowing people with diabetes to see their glucose levels and track how quickly they are increasing or decreasing.
A typical CGMS provides up to as many as 288 glucose readings per day (once every 5 mins). CGMS uses a tiny sensor placed under the skin of your belly. You can put it in quickly and it's usually not painful.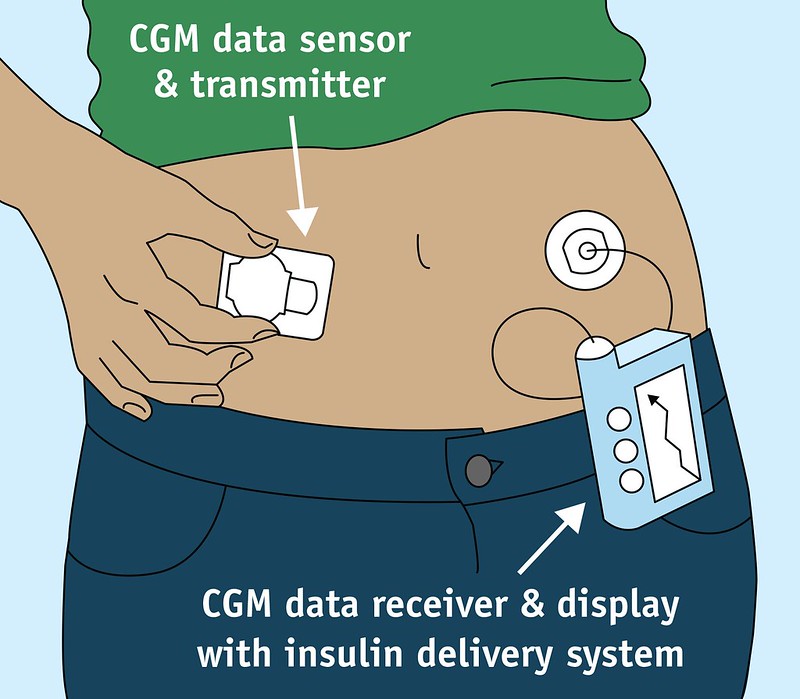 There is one more addition recently on continuous monitoring where a small needle is attached below skin and it says for 14 days. A special sensor you can touch from outside and it will capture all your records, you can save them as a graph you can take a print. It costs around Rs 5,000 in India.